Details
Onda V102w Tablet features 10.1 Inch Retina Screen with 1920*1200 resolution,with Intel Quad Core Bay Trail Z3735 CPU,RAM 2GB and ROM 32GB,with Build in 4.0 Bluetooth,Dual Camera,support up to 128GB TF Card.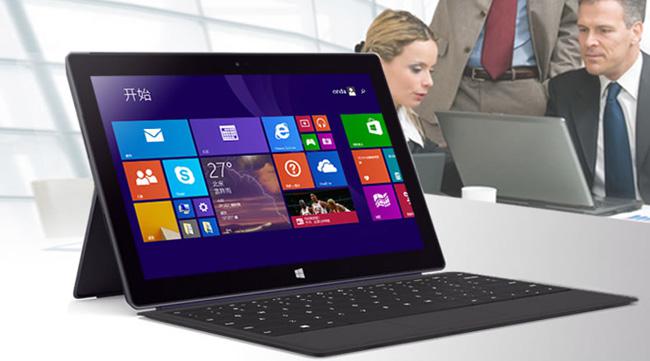 Windows 8.1 and Office 365
Intel Bay Trail Z3735 Quad Core CPU + 10.1 Inch IPS Screen + Dual Camera + RAM 2GB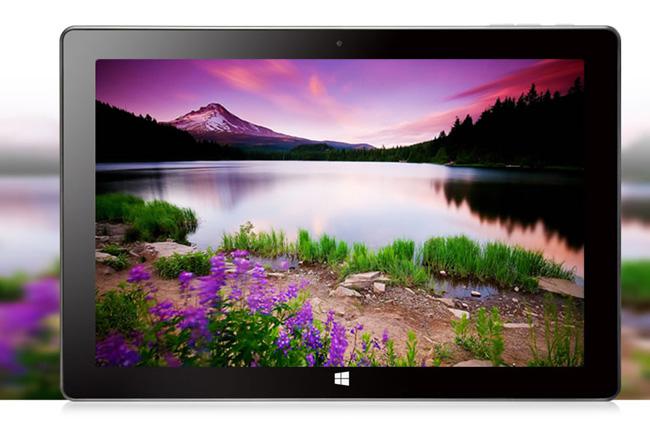 10.1 Inch IPS Screen
178 Video Angle,with 1920*1200 resolution,Screen PPI up to 224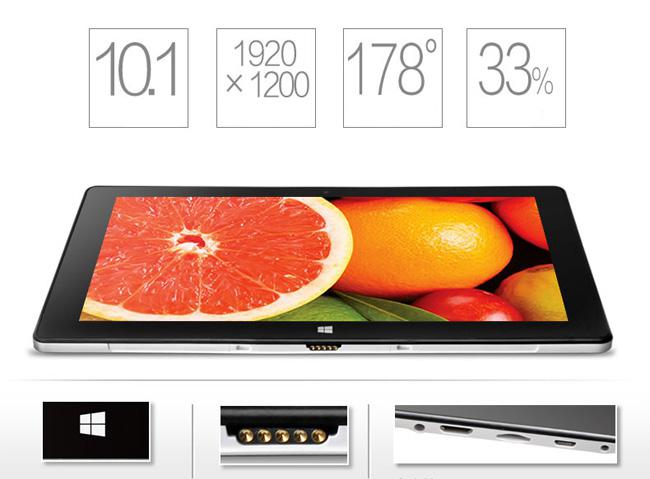 Intel Bay Trail-T 3735 Quad Core (X86)
Z3735 Quad Core,22nm,RAM 2GB DDR3L and 64 bit channel,eMMC Storage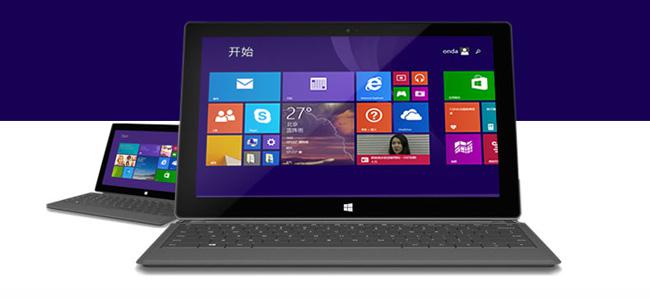 7th HD Graphics GPU
up to 646MHz,support 1080P,DirectX 11,Open GL 3.2 and HTML5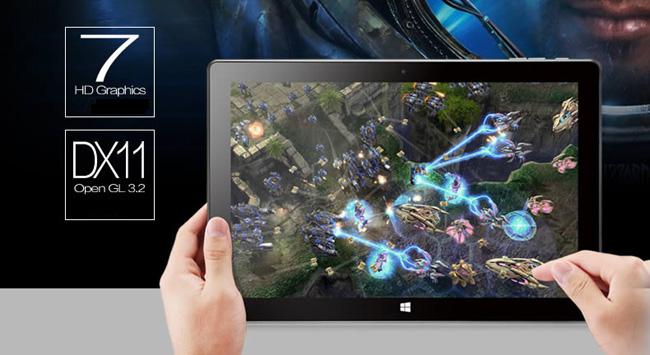 OV Auto Focus Camera
Front 2.0M and Back 5.0M Dual Camera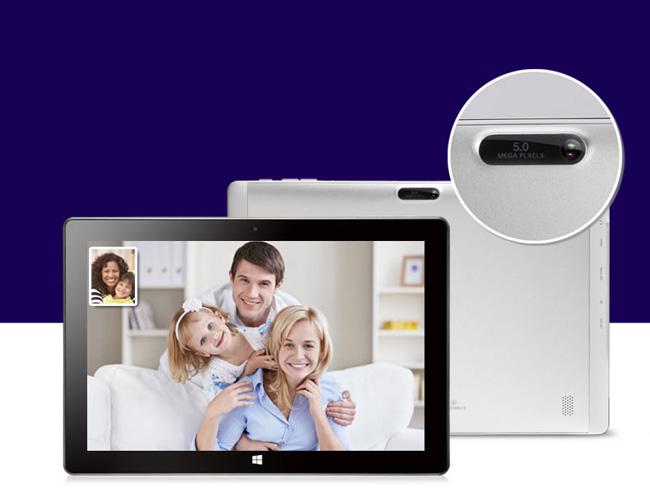 Intel WIDI 2.0 HD
Bluetooth 4.0 And WIFI Wireless Connect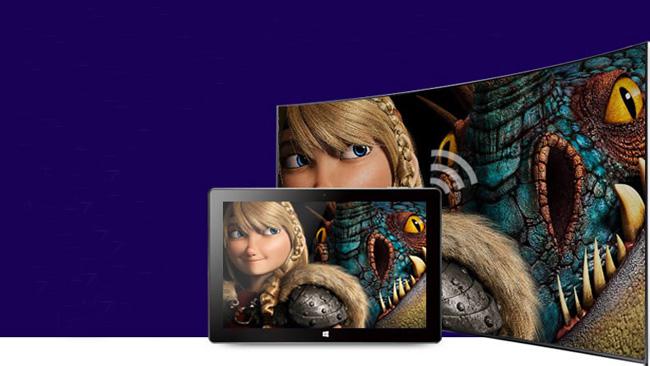 Onda V102w Windows 8.1 Tablet Features:
OS: Windows 8.1
CPU: Intel Bay Trail-T Z3735 Quad Core X86
GPU: Intel HD Graphics 646MHz
RAM    2GB,DDR3L
Storage  32GB
Bluetooth: Build in 4.0
Shell Material     Metal
Screen: Capacitive Touchscreen, 1920*1200 High-resolution Screen
Screen PPI: 224
Size:  10.1 inch (16:10)
Resolution:    1920*1200 Pixels
Visible Angle: 178°
Display:  Retina IPS Screen
Daul Camera:Front 2.0 Megapixels,Back 5.0 Megapixels Auto Foucus
Bluetooth:4.0
Onda V102w Windows 8.1 Tablet Details:
Gravity Sensor     Yes
Skype     Yes
Multi-Touch     Yes, 10 points touch
OTG:   Yes
USB:  USB 2.0
Play Store:  Yes, built in
Extend Card     Support TF card up to 128GB extended
Email and Browser: Yes, built in
WIFI:    Yes, 802.11 b/g/n
Earphone Interface     3.5mm
Video: 4K HD Videp Play with formats of MP4/3GP/3G2/RM/RMVB/ASF/FLAC/APE/MOV etc.
Music     MP3/WMA/WAV/APE/AAC/FLAC/OGG
Ebook     UMD, TXT, PDF, HTML, RTF, FB2…
Battery :  8200 mAh
Onda V102w Windows 8.1 Tablet contain:
1 x Onda V102w Win8.1 Tablet PC
1 x USB cable
1 x Charger
Onda V102w Windows 8.1 Tablet Weight: 627g

Onda V102w Windows 8.1 Tablet Size:   257*172*8.5mm
Payment:
* We accept PayPal,Western Union,Wired Transfer.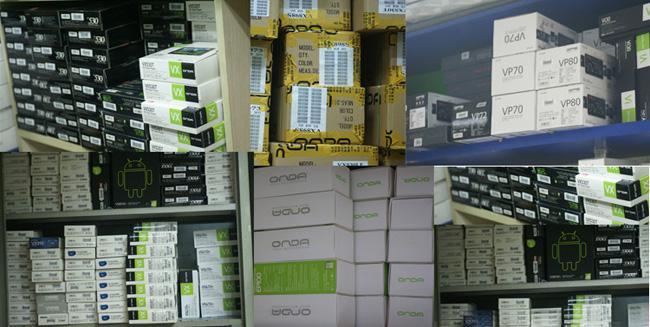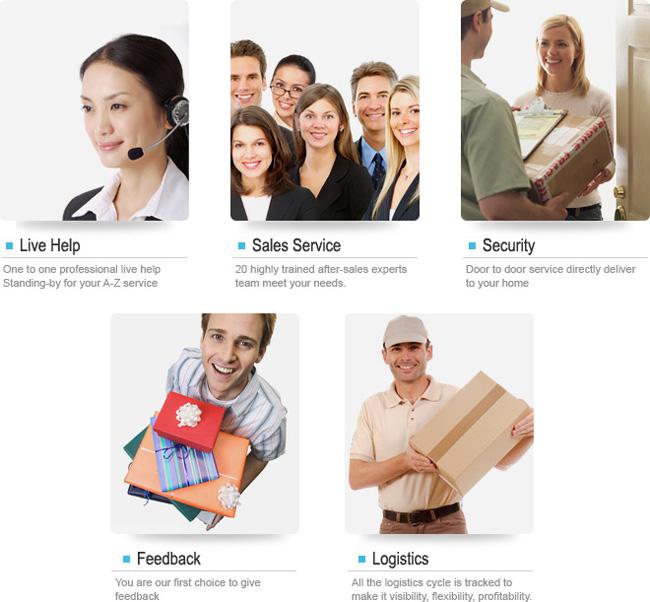 Questions on Onda V102w 10.1 Inch Retina Screen RAM 2GB Dual Camera Windows 8.1 Tablet
Sort by

From Marcos at

4/17/2017 12:26 AM

From Picpic2b at

4/12/2017 6:06 PM

From Delfim Reis at

5/12/2016 8:37 AM

From Ciniglio Mauro at

4/19/2016 5:22 AM

From andres casado at

4/17/2016 10:32 AM

From Ciniglio Mauro at

4/7/2016 12:29 AM

From Ciniglio Mauro at

4/5/2016 12:08 AM

From Gabriele at

3/27/2016 7:35 AM

Hi, suddenly my v102w didn't power up. I have found out, that the flex cable which connects the power button and volume buttons to the mainboard is broken. Where can I order the spare part?
Onda Tablet:
Thank you for your mail.
Sorry, we do not offer sapre parts for sale for now.

From harun goktekin at

3/19/2016 2:29 PM

Hi, dear mytablet v919 air 3g didn't power up. and open tablet I have found out, that the flex cable which connects the power button and volume buttons is broken. Where can I order the spare part?
V919DCG1V6A00614
E-E18-A4301
150390801

Onda Tablet:
Thank you for your mail.
Sorry, we do not offer spare parts for sale for now.

From serra at

11/2/2015 3:07 AM

From colin at

7/27/2015 3:27 AM

From colin at

7/27/2015 3:13 AM

From MasterLIk at

7/8/2015 3:24 PM

From Stefan at

6/29/2015 9:35 PM

Hello,I have a lroblem.I've bought a tablet,Onda V102w and i have a problem with my camera..somehow,my kid uninstalled the drivers from it and windows cannot start it.Can you please send me a driver link with all of my drivers,just in case my kid decides that i won't need in the future any other drivers in my tablet ? I would really need a drivers link and I would really appreciate it.Thank You
Onda Tablet:
Thank you for your mail.
We will release the drivers on our website soon.

From bratsos at

5/26/2015 3:16 PM

From Vollodka at

5/26/2015 10:52 AM

From Petr at

5/16/2015 9:30 AM

Hi, suddenly my v102 didn't power up. I have found out, that the flex cable which connects the power button and volume buttons to the mainboard is broken. Where can I order the spare part?
Onda Tablet:
Thank you for your mail.
Could you tell us your order number? We will check it for you soon.


From pardede at

5/15/2015 9:19 PM

From CJ at

4/24/2015 2:58 AM

I can't get Office 365 to activate, there is no key with my product, it won't activate from your instructions and the only option I have is to enter the product key to download - can someone please send me urgently as I have not been able to use this for over 5 days since getting it and no one has responded to my e-mail I have sent !!
Onda Tablet:
Thank you for your mail.
Could you tell us your order number? Our after-service will contact you soon.

From Martins at

4/3/2015 12:48 PM

From jeroen at

3/30/2015 1:49 AM

hi my tablet 8.1 unable to start up. its keep holding at the login screen. i cannot do anything to it. pls advise how to hard reset and format in and restore. tks

chew 93384545
Onda Tablet:
Thank you for your mail.
Can you tell us your order number?We will contact you soon.

From Vic at

3/18/2015 9:21 AM

From narongdetch at

3/18/2015 12:36 AM

From Vic at

3/10/2015 5:58 PM

From jon at

3/8/2015 11:58 AM

From Asterio at

3/6/2015 1:01 PM

From MHARJ at

2/6/2015 3:31 PM

Looks good!
Count me in!
Please let me know when is your restocking date?
And how many days it will take for you guys to ship out to VIC Australia?
Thank you!

Onda Tablet:
Thank you for your mail.
When we got Onda V102w Tablet in stock,we will email you,we support shipping to Australia and you will got your package in 3-5 business days.

From MC at

2/4/2015 10:03 PM

Can you please confirm the v102w has been upgraded to the Intel Atom Z3736F or is this upgrade that has been advertised on the internet an aftermarket change
Onda Tablet:
Thank you for your mail.
We will update the latest specs on our website,please check our products page.

From nuno at

2/4/2015 5:33 AM

From Manuel at

2/4/2015 4:43 AM

From Dmitrij at

2/1/2015 2:47 AM

Good day! Tell me how much a quality product you produce? You have warranty obligations to their customers? What is the warranty period? Thank
Onda Tablet:
Thank you for your mail.
We are Onda Tablet online store,we provide genuine and high quality Onda Tablet.We will have fully test before we send,all our Onda Tablet come with 12 months warranty.

From ken at

1/29/2015 5:41 PM

From Alexander at

1/26/2015 8:46 AM

Greetings. You have available these goods - Onda V102W Intel Z3735F Quad Core 1,83 GHz 10,1-inch Win8 Tablet?
On it it is established licence Windows 8.1?
I can order these goods to Russia. How quickly you will send the goods? Delivery will cost how many.
Onda Tablet:
Thank you for your mail.
Onda V102w Tablet pre-installed with Windows 8.1 with bing and we support shipping to Russia and the shipping cost is 26.0USD.

From Itua Justus at

1/24/2015 12:57 AM

You shipped to Nigeria, does its come with Office 365, can it be upgraded to Windows 10 for free.

Am also interested as a reseller in NIGERIA. PLEASE ASK YOU SUPPORT TEAM CONTACT ME.
Onda Tablet:
Thank you for your mail.
Onda V102w Tablet come with Office 365 and when we got the firmware update,we will update on our website.
We do not have reseller in Nigeria and our sale service will contact you soon.

From mohamed hawa at

1/22/2015 4:47 AM

From Andreas at

1/15/2015 6:33 AM

From Ezekiel at

1/12/2015 6:53 AM

From CassieMuur at

1/5/2015 4:58 AM

From Biggi at

1/5/2015 3:56 AM

From Fester182 at

1/3/2015 10:16 AM

From nolife at

1/3/2015 9:06 AM

From wr3ck at

1/2/2015 8:14 PM

do you ship in the philippines?
how much and how long?
when will this item be in stock?
thank you so much :)
Onda Tablet:
Thank you for your mail.
We support shipping to Philippines and you will got your package in 3 business days by Express.
The shipping cost is 26.0UDS,we have Onda V102w Tabelt in stock and ready to send.

From Sergio at

12/31/2014 11:28 AM

Hi,
I've bought this tablet.
I've used it 10 days (the tablet and the charger worked perfectly) and then I saved it 2 days in the box (60% battery and off)
After 2 days, I caught the tablet and this don't working! I've tried charge the tablet (with the official charger) but this don't charge ... And the led doesn't light
After I've tried charge the tablet by means of USB but this don't charge...

What Can I do?

Thank you,
Onda Tablet:
Thank you for your mail.
Please choose Setting==>>Reset your tablet.

From Igor at

12/31/2014 9:43 AM

From Thodoris at

12/28/2014 11:30 PM

From Koh at

12/26/2014 7:51 PM

From Manuel at

12/26/2014 1:38 AM

From ling ching at

12/25/2014 6:30 AM

From hamidreza zamani at

12/23/2014 5:05 PM

Hello
I'm from iran and i'm very intrested in your product. I was wondering if i could take your company's agancy. Please describe for me the steps if it is possible.
I think it is a good idea to sell your products in iran with a good waranty.

Onda Tablet:
Thank you for your mail.
We support shipping to Iran and we do not have reseller in Iran,our sale service will contact you soon.

From Stan at

12/23/2014 3:46 AM

From javier at

12/19/2014 2:53 AM

From TK at

12/19/2014 2:23 AM

From Tk at

12/19/2014 2:22 AM

From javier at

12/18/2014 2:50 PM

From JOHNNY at

12/17/2014 5:54 AM

When will be available in stock ? Can you e-mail me when it is?
is it possible to connect an external usb 3g dongle ?

Onda Tablet:
Thank you for your mail.
We will email you when we got Onda V102w Tablet in stock,Onda V102w Tablet support external 3G USB Dongle.

From Antony Walsh at

12/16/2014 2:25 AM

Hello

Re. - Onda V102w 10.1 Inch Retina Screen RAM 2GB Dual Camera Windows 8.1 Tablet

Can you confirm whether this item will be back in stock within the next two weeks please?

Many thanks

Antony
Onda Tablet:
Thank you for your mail.
We have Onda V102w Tablet in stock and ready to send.

From Massimo at

12/10/2014 9:09 AM

From Massimo at

12/10/2014 9:03 AM

From kevin at

12/10/2014 8:09 AM

I saw somewhere than the Onda V102W can have a dual boot with 2 different operating systems : Windows 8.1 and Android 4.2.2. Do you confirm it ? Actually I want to us this tablet with Android system and use it with the external keybord with windows 8.1. Is it possible to do so ?
Onda Tablet:
Thank you for your mail.
Onda V102w Tablet pre-installed with Windows OS and support external Keyboard.

From Massimo at

12/9/2014 2:04 AM

Sorry but the keyboard is present in your images (http://www.onda-tablet.com/onda-v102w-10-1-inch-retina-screen-ram-2gb-dual-camera-windows-8-1-tablet.html) is completely different from what you propose for sale as accessories ( you know the Original Wave 10.1 Inch Bluetooth Keyboard SKU : 620 047 is the Wave V101w / V102w Bluetooth Keyboard SKU : 620 038 ) the model in the picture is more elegant and fine, where is it ?
Onda Tablet:
Thank you for your mail.
Please check it here
http://www.onda-tablet.com/onda-v101w-v102w-bluetooth-keyboard.html
Ask Your Own Question
Customer Reviews
good but misleading Review by

goldy

i am ok with the tablet as i was using it in the kitchen mostly for bill paying and recipe hunting etc . the sound is crap which i fixed with stand/speakers set. and it came with 22gb hard drive that was taken up by windows left with a mere 8gb on system. put cheap microsd on it and put system restore on the microsd and it gave me a little more room.
Overall the processor works well and screen quality is good. So with a few added accessories : otg , speaker/stand and wireless keyboard mouse and micro sd it is all good . (Posted on 4/7/2015)

looks good Review by

MM

hello, pls email me asap if you already got the stock
initially 2 stars, by the looks of it.
performance wise, ill get back and give my review :)
tks (Posted on 1/19/2015)

Great tablet PC - Fast Review by

Powertrip

I love the fact that this comes loaded with Windows 8.1. Switching between screens is a little different but easy once you get used to it. Love the power and speed of the Internet and the expandable capabilities for storing documents and other programs/apps. It only has 32GB ROM but it is expandable with a Card to 128GB. For the price, one of the best buys of the past 5 years. (Posted on 1/14/2015)

Good tablet Review by

Richard

Less than half price compared to a Microsoft surface but working pretty well!
A must have tablet if you wish to spend reasonable money and get a quality product. (Posted on 12/17/2014)

had it a few weeks Review by

dad

Nice windows runs well once updated, screen is good,
Got the key board as well (magnetic attachment) very good.
So far happy and its reconmended (Posted on 12/8/2014)

228I just want to te Review by

Kimberly

228I just want to tell you that I'm all new to blogging and hoenltsy savored this web blog. Very likely Ie28099m planning to bookmark your blog post . You actually have tremendous writings. Thanks for sharing with us your website page. (Posted on 11/30/2014)

I loved as much as y Review by

Husni

I loved as much as you will receive cerirad out right here. The sketch is tasteful, your authored subject matter stylish. nonetheless, you command get got an edginess over that you wish be delivering the following. unwell unquestionably come further formerly again since exactly the same nearly a lot often inside case you shield this increase. (Posted on 11/30/2014)

well done onda Review by

dan

Hi all i have this tab since 4 weeks

+Performance
+Display rly sharp
+Windows runs well
+great Sound

+/- hard to find a Protektion Skin or a Screen Protektor

-the frame of the Tablett makes Sounds if you press it (Posted on 11/16/2014)