Details
Onda V919 3G Air Windows 10 & Android Intel Z3735F 64GB ROM 9.7 Inch Dual Boot Tablet
Onda V919 3G Air dual boot tablet uses Windows 10 and Android 4.4 dual system, uses the 64bit Intel Z3735F quad core CPU, builds in 2GB RAM and 64GB ROM, features a 9.7 inch air 2048 x 1536 pixels retina screen, 2MP dual cameras, supports HDMI.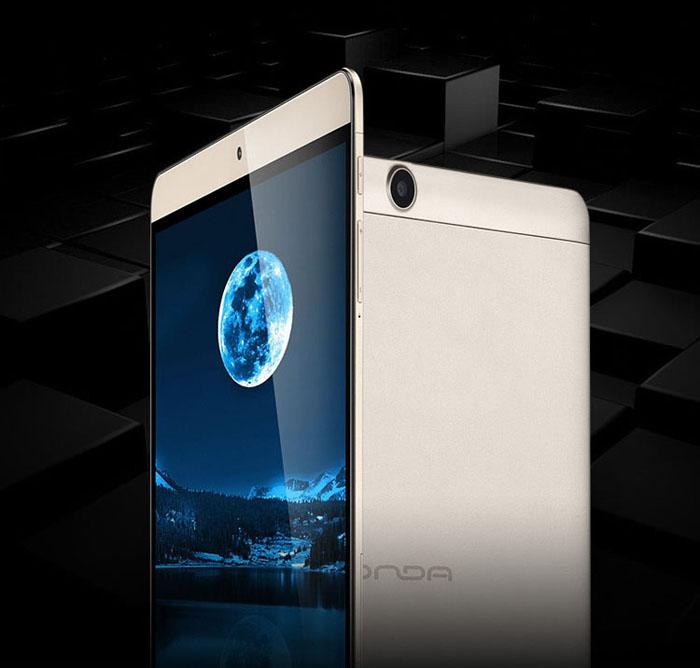 Windows 10 + Android dual OS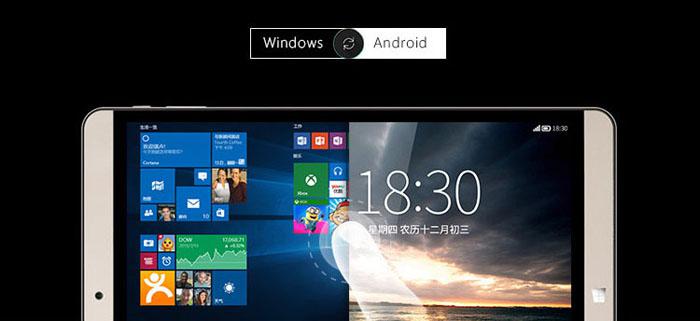 9.7 inch 2048*1536 pixels Retina screen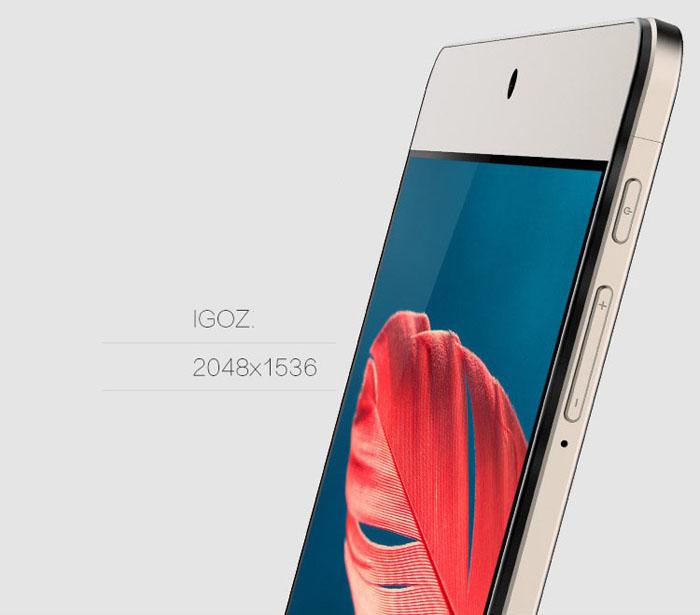 Gold metal fuselage, 8mm ultra thin, only 450g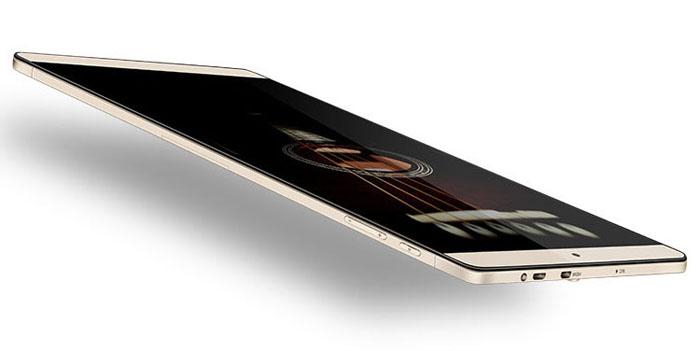 Intel Z3735F 64 bit, quad core CPU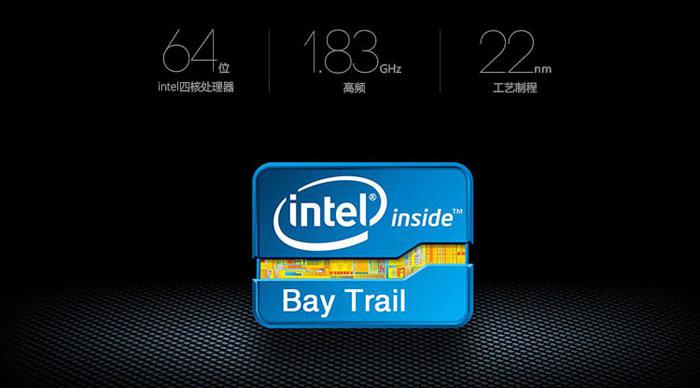 Bluetooth 4.0 (Bluetooth keyboard is optional accessory)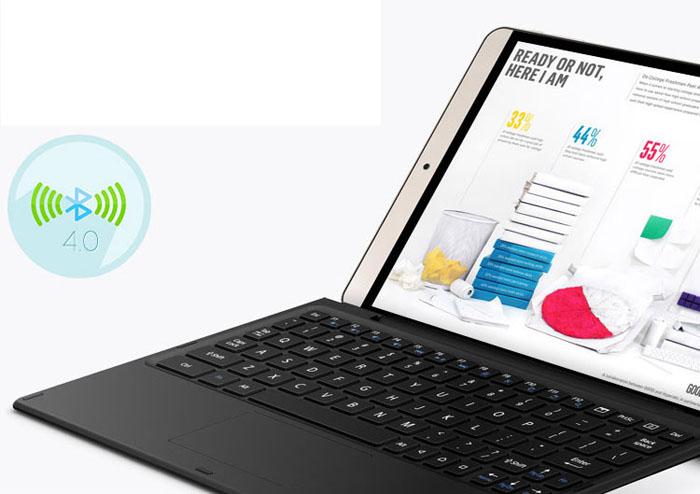 2 megapixel dual cameras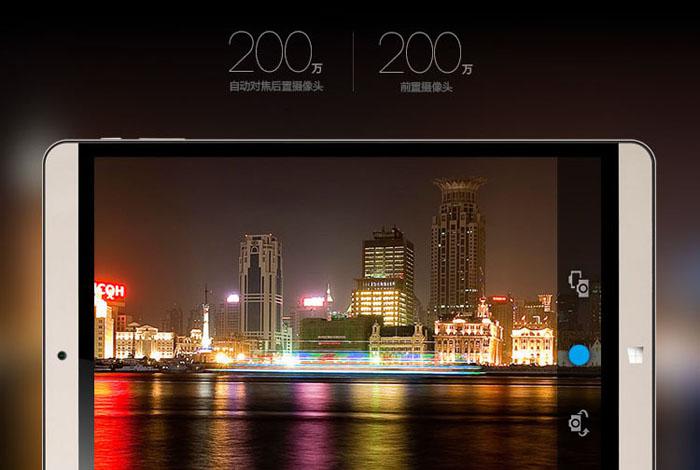 WCDMA 3G (Network) + GSM(Android phone call)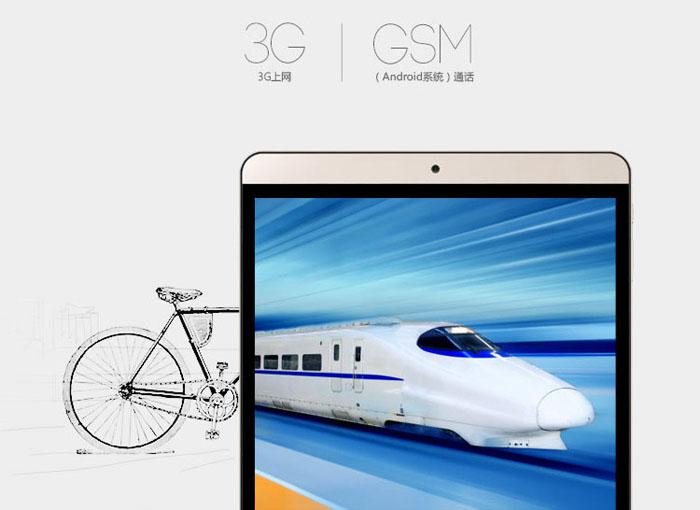 HDMI + WIDI output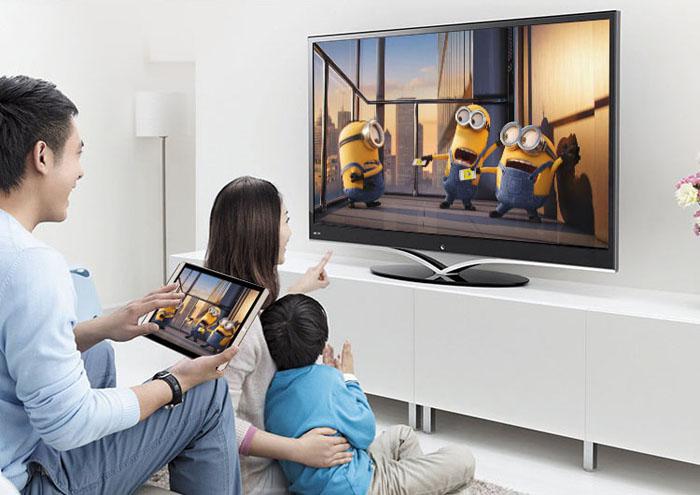 Onda V919 3G Air Dual Boot Gold Version Features:
OS: Windows 10 + Android 4.4 (support android 5.1 update)
CPU: Intel Z3735F quad core, X86
GPU: Intel HD Graphics
RAM: 2GB DDR3L
ROM: 64GB
Band: GSM (phone calling); WCDMA(network)
File system: FAT/FAT32/exFAT/NTFS
Screen: IPS, capacitive touch screen, Retina screen
Size: 9.7 inch, (4:3)
Resolution: 2048 x 1536px, 264PPI
Visible Angle: 178°
Onda V919 3G Air Dual Boot Gold Version Details:
Battery: 3.8V/7200mAh
Card extension: supports TF card up to 128GB
Dual Camera: 2MP front camera, 2MP back camera
WIFI: Yes, 802.11 b/g/n
WiDi: Yes
HDMI: Yes
Bluetooth: BT4.0
3G: Yes
Multi-Touch: Support
Language: Multiple Languages
G-sensor: Support
Interfaces: Micro USB2.0, Micro HDMI, TF, 3.5mm earphone jack, recording hole
Video: Full formats
Music: Full formats
Image: JPEG, BMP, GIF, PNG
Earphone Interface: 3.5mm
Size: 239*169*8mm
Net Weight: 450g
Onda V919 3G Air Dual OS Gold Version Contain:
1 x Onda V919 3G Air dual os
1 x Micro USB
1 x Charger
Note: leather case for Black&Gold version is incompatible with the previous Silver&White version's! the camera location is different!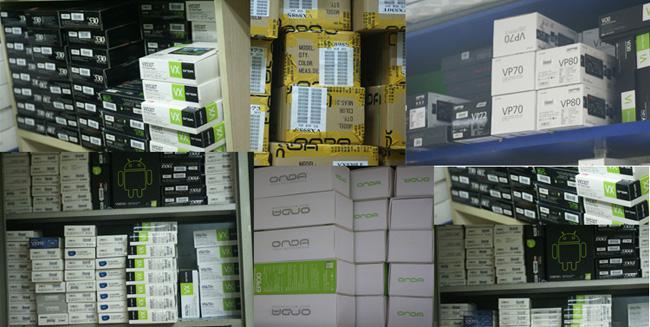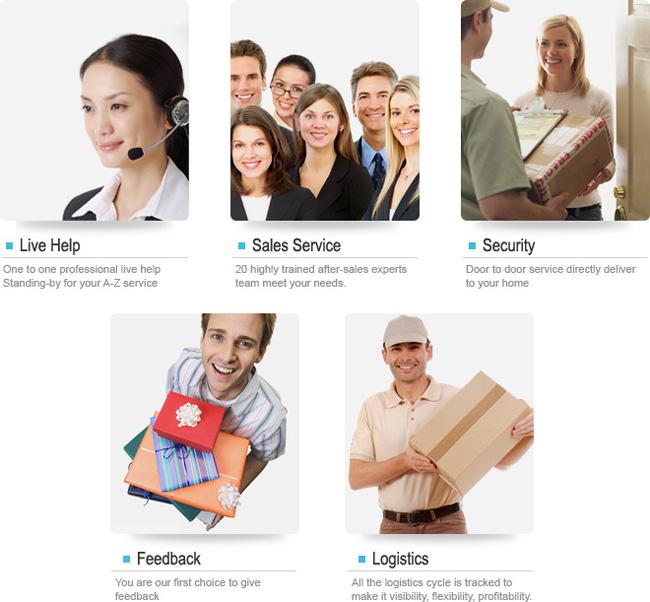 You may also be interested in the following product(s)
Regular Price: $349.99

Special Price: $339.99

Regular Price: $159.90

Special Price: $129.90

Regular Price: $159.90

Special Price: $155.90

Regular Price: $149.90

Special Price: $139.90
Questions on Onda V919 3G Air Windows 10 & Android Intel Z3735F 64GB ROM 9.7 Inch Dual Boot Tablet
Sort by

From Cosmin at

5/4/16 10:47 PM

From Cosmin at

5/3/16 1:32 PM

Dears,

I'm using this tablet more then 6 months.,and I would like to ask a few questions:
Why the sound quality of a normal phone call (sim 3G, full signal, android) is awful also via Skype, is the same.
Where I can find the tutorials in case if I would like to reinstall windows.
Why when I was trying to use a Miracast share desktop, the tablet saying that is not rooted.
I've noticed that you release new tablets, V919 with the new version of android. I presume that we (all the guys who bought this model) are not so important? Or, to have the latest android version, i must buy another one ...

Just to know, when I decided to buy an tablet, I had a lot of alternatives. I did not think I will have such problems with quality and software version.

Looking forward for youre replay


Onda Tablet:
Thank you for your mail.
Could you tell us your order number? We will check it for you soon.

From Ferdi at

5/2/16 12:30 PM

hi,

I've reinstalled windows 10 on the onda v919 but it got stuck on 98% so I restarted, but it got stuck again. So I tried as you said: powerbutton + volume down. But then the tablet gets stuck in the pre-boot seeing: onda come on the screen and off the screen. How can i fix this?

The android works fine though.
Onda Tablet:
Thank you for your mail.
Could you tell us your order number? We will check it for you soon.

From Francesco Lo Presti at

4/13/16 8:45 AM

Salve, ho un Onda V919 3G Air Windows 10 + Android 4.4 3G Phablet Intel Z3735F 64bit.
Volevo fare un restore da un punto di ripristino e invece ha cominciato una reinstallazione di Win 10, arrivato al 66% ricomincia da capo all'infinito. Android funziona perfettamente.
Cpome posso risolvere il problema. ??
Grazie
Hi, I have a Onda V919 3G Air Windows 10 + Android 4.4 3G phablet Z3735F Intel 64bit .
I wanted to do a restore from a restore point , and instead began a reinstall of Win 10 , arrived at the 66 % start over endlessly . Android works perfectly .
How can I fix the problem. ??
Thank you
Onda Tablet:
Thank you for your mail.
Please hold the power key and the volume down key at the same time for 10s to reset the tablet. That will help.

From Luciano at

4/13/16 8:25 AM

Hello
I bought a Onda V919 3G Air Windows 10 & Android 4.4
I have problems with my google account. I do not sync, and can not install it the app-store and all the other apps I can google.Come afre to solve this problem?
Thank you for your courtesy and helpfulness
Onda Tablet:
Thank you for your mail.
Could you tell us your order number? We will check it for you.

From Larry at

3/26/16 3:59 PM

My v919 air 3g is stuck on the emergency calls only screen on the android side and I cannot get off of it. What can I do to restore my regular functions?
Onda Tablet:
Thank you for your mail.
Please hold the power key and the volume down key at the same time for 10s to reset the tablet. That will help.

From Paulo Bravo at

3/23/16 12:56 PM

Hi,
After one day experience, I found no troubles in Windows version.
On the other hand, Android is a mess.
I cannot find PlayStore App, a common problem considering above comments.
And, after changing language to Portuguese, the Apps still appears in Chinese.
How can I change this?
And where can I find the PlayStore App icon?
When shall be available the upgrade to Android 5.1?
Will you send any notification to users?
Thanks
Onda Tablet:
Thank you for your mail.
Onda V919 3G Air Windows 10 & Android Dual Boot Tablet is pre-installed with google play store. The latest firmware is in test and we will release on our website when it is ready. Could you tell us your order number, we will check it for you soon.

From Mark H. at

3/22/16 1:39 PM

Hello, love the tablet. When will a Android 5.0 update be available ? Or will there be one ? I see that it's not being produced anymore.

Mark H.
Onda Tablet:
Thank you for your mail.
The latest firmware is in test and we will release on our website when it is ready.

From Mark H. at

3/22/16 12:57 PM

Hello, love the tablet. When will a Android 5.0 update be available ? Or will there be one ? I see that it's not being produced anymore.

Mark H.
Onda Tablet:
Thank you for your mail.
The latest firmware is in test and we will update on our website when it is ready.

From niko at

3/16/16 2:09 PM

From Luciano at

3/9/16 10:37 AM

Hello
I live in Italy and I would be interested in purchasing an onda air V919 3G
How much do the customs clearance costs?
Onda Tablet:
Thank you for your mail.
We support shipping to Italiy by Express. We will print your package value with low price,but we are not sure about your local customs.

From Jan at

3/7/16 3:09 AM

From Manas at

3/3/16 2:42 AM

1)How much will it cost to ship to india?
2) How many days required to ship to india?
3) indian charger plug type is available for this product?


Onda Tablet:
Thank you for your mail.
We support shipping to India and you will get your package in 3-5 business days by Express.The shipping cost around 20USD. Indian charger plug type is available for Onda V919 3G Air Windows 10 & Android Intel Z3735F 64GB ROM 9.7 Inch Dual Boot Tablet.

From worldoth at

2/29/16 2:29 PM

From Juan Manuel at

2/28/16 2:33 AM

From Ola at

2/27/16 3:23 AM

From Jaime Carrasco at

2/25/16 3:57 PM

I have problems with the tablet: in the form of PC with Windows 10 , reinstall the windows and sticks in 64 % of restoration , it sticks to load a driver . Android feature works well . What do I do to restore windows ?. I need help , thanks
Onda Tablet:
Thank you for your mail.
Please make sure your wifi connect,maybe this update was delay for the wifi connection delay.

From John wise at

2/25/16 5:46 AM

bought this tablet through gearbest on Jan 24 2016 got it about two weeks later . loved tablet worked great for about week then speaker went out. then a day or so windows 10 stopped loading android still loads . what is your warranty policy love this tablet like to get it fixed?
Onda Tablet:
Thank you for your mail.
We are Onda Tablet online store,all our Onda Tablet come with 12 months warranty. Can you tell us your order number? We will check it for you soon.

From Rodrigo at

2/25/16 9:07 PM

From Fr.Boulos at

2/24/16 1:54 PM

From Arif at

2/24/16 4:10 AM

Hi,,
Is Onda V919 3G Air Windows 10 & Android Intel Z3735F 64GB ROM 9.7 Inch Dual Boot Tablet in stock and ready to send?
Onda Tablet:
Thank you for your mail.
We have Onda V919 3G Air Tablet in stock,you will got your package in 3-5 business days by Express.

From Armando at

2/24/16 3:55 AM

Hi,

I have seen that there is a version for TABLET ONDA V919 AIR GOLD 3G DUAL BOOT 64Gb INTEL 2.16Ghz WINDOWS10 +ANDROID 5.1 :

Onda
CPU: Quad Core 64bit Intel BayTrail-T Z3736F Processor 2.16Ghz
RAM 2GB,DDR3L
Storage 64GB eMMC

Why on your shop there isn't displayed anyone device with these technical specification ?
Say me more please and price
Thanks in advance
Onda Tablet:
Thank you for your mail.
When we release this type of tablet, we will update on our website.

From JaanusT at

2/23/16 4:12 AM

From Russell at

2/23/16 4:04 AM

From Nauman at

2/23/16 9:21 PM

From Marian at

2/22/16 2:35 PM

Hi. Two questions: 1: have a discount for 4 pieces or a gift
2: does custom taxes apply shipping to romania or door to door delivery with no taxes?
Thank you
Onda Tablet:
Thank you for your mail.
Can you tell us your order number?We will send gift for you,we support shipping to Romania and we will print your package valeu with low price,but we are not sure about your local customs.

From Jithin at

2/22/16 1:11 PM

Hi,
I am currently on a visit to QATAR. I would like to order this tablet. I believe your carriers are DHL , so how long it will take to deliver it, . Is it possible for me to collect it directly from the DHL office near by the place am staying.


Onda Tablet:
Thank you for your mail.
We support shipping to Qatar and you will get your package in 3-5 business days by DHL. You can collect it directly from the DHL office.

From Evgeny at

2/22/16 5:52 AM

Hey. I bought you Onda V919 3G Air Dual Boot Gold Version SKU 820076-6518 SN: V919DSF9V5A00979 please give international firmware for Android 5.1 with Google services. I is android 4.4 with Cutting services Google -Chinese version. No Play Market.
Onda Tablet:
Thank you for your mail.
Onda V919 3G Air Dual Boot Tablet support Google Play Store and have pre-installed Google Play. You can choose your language in settings.The latest firmware is in test, we will release on our website when it is ready.

From Fabio at

2/21/16 12:31 PM

From Suhail at

2/20/16 2:01 PM

From Sergio at

2/20/16 5:13 AM

How can I update Android 5.1?

Does the tablet support Google framework and PlayStore?
Onda Tablet:
Thank you for your mail.
The latest firmware is in test, we will release on our website when it is ready.
Onda V919 3G Air Dual Boot Tablet support Google framework and have pre-installed with Play Store.

From WAN at

2/20/16 10:28 PM

From Sao at

2/19/16 9:40 PM

From Jaroslav at

2/18/16 12:21 PM

Hello, I would like to ask how can I update this tablet to Android 5.1. Do you have some manual, where can I download this update? Thanks a lot Jaroslav
Onda Tablet:
Thank you for your mail.
The latest firmware is in test, we will release on our website when it is ready.

From Enrique at

2/18/16 10:43 PM

From Norbert at

2/17/16 12:13 PM

Hello,

i am interested in buying Onda v919 3g Air from Your site. Could we speak about special price maybe free shipping to Poland if i take 2 pieces?

Could I get from U bill or invoice from that order? Could U write lower price on package desription to avoid taxes?

Please answer to mail adress.

Best regards,
Norbert
Onda Tablet:
Thank you for your mail.
I am sorry but we can't offer you lower price. We feel that the price listed is reasonable and has been carefully calculated and leaves me limited profit already.
You can get bill or invoice from that order. We will write lower price on package desription to avoid taxes.

From Zéph at

2/16/16 4:10 AM

From Richard at

2/16/16 1:46 AM

From Hakan at

2/16/16 10:29 PM

Is the fast shipping via dhl available? What is the approx. cost to Turkey?
Thanks
Onda Tablet:
Thank you for your mail.
We are Onda Tablet online store,we support DHL shipping and you will got your package in 3 business days by Express,the shipping cost to Turkey around 20USD.

From mimmo at

2/15/16 3:05 PM

Salve,ho un tablet onda v.919 3g dual boot 64gb,vorrei aggiornare il firmware,mi dite quale e dove lo posso scaricare?
Esiste una guida per evitare problemi di aggiornamento?
Grazie
Onda Tablet:
Thank you for your mail.
There will be automatically reminder when there is updated.
Also, we will release the latest firmware on our website as soon as we got.

From Manas at

2/15/16 5:19 AM

From Manas at

2/15/16 5:19 AM

From Felice at

2/14/16 3:26 AM

How much is total cost for Italy including all? Shipping, toll fee, tax, etc.
How much time from the order is to receive in Rome, Italy?
Thanks in advance
Felice
Onda Tablet:
Thank you for your mail.
We support shipping to Italy and you will get your package in 3-5 business days by Express. The shipping cost around 32.29USD. Our price do not contain the tax,we will print your package value with low price,but we are not sure about your local customs.

From Maruben at

2/9/16 2:11 PM

My device do not have the android market instaled, and the Goolgle market do not recognize my Onda 919 3 G Air model-

How can I intall it?

At he moment I can not use the android OS for nothing more than the apps already installed
Onda Tablet:
Thank you for your mail.
Onda V919 3G Air Tablet support Google Play Store.

From navid at

2/9/16 11:10 AM

1: do you send products to Iran?

2: I need 4GB of RAM and SIM card Support and Dual OS, so do you have a product with these options?
Onda Tablet:
Thank you for your mail.
We support shipping to Iran by Express. When we release a product with these options, we will update on our website.
Maybe you can check this type of tablet, it can support Sim card and cpme with dual os, but has 2GB.
http://www.onda-tablet.com/onda-v919-3g-air-windows-10-android-tablet.html

From Nikos at

2/6/16 3:01 AM

From dorian at

2/5/16 12:09 PM

From Anaskalli at

2/5/16 7:37 AM

Hi! Any ideas why my Onda V 919 Air Dual OS doesn't recognize my Vodafone sim card in Greece?
I thought it was unlocked by you guys
Thank you


Onda Tablet:
Thank you for your mail.
Onda V919 Air Dual OS Tablet support 3G sim card. Please make sure the sim card is well placed and check again.

From Anaskalli at

2/5/16 7:33 AM

Hi! Any ideas why my Onda V 919 Air Dual OS doesn't recognize my Vodafone sim card in Greece?
I thought it was unlocked by you guys
Thank you


Onda Tablet:
Thank you for your mail.
Onda V919 Air Dual OS Tablet support 3G sim card. Please make sure the sim card is well placed and check again.

From Chatu at

2/5/16 6:50 PM

Hi! I am interesting in buying this item. This product looks awesome. I have few questions.
1.) If there is any problem with the OS how can I reinstall the OS( Windows & Android)? Does this come with a software CD or just have to reset it like a mobile phone ?
2.) How much will it cost to ship to USA ? How much will it cost to ship to Sri Lanka? Which is cheaper ?
3.) Can I install any .exe program in the windows OS ?
4.) Do you have this item in stock right now?
Thank you.
Onda Tablet:
Thank you for your mail.
We are Onda Tablet online store,all our pakage come with tracking number,we will have fully test before we send.
Onda V919 3G Tablet pre-installed with Dual OS and we will release the latest firmware ROM on our website.
We support shipping to USA and you will got your package in 3-5 bsuiness days by Express,all our package come with tracking number and the shipping cost around 19USD.
Onda V919 3G Tablet support exe program install.
We have Onda V919 3G Air Tablet in stock and ready to send.

From HECTOR at

2/3/16 10:29 AM

BUENOS DIAS, LA TABLET FUNCIONA COMO TELEFONO CELULAR TAMBIEN??? Y CUANTO TIEMPO TARDA EN LLEGAR A MEXICO??GRACIAS.
Onda Tablet:
Thank you for your mail.
Onda V919 3G Air Dual Boot Tablet can also operate as cell phone. That tablet support andriod.
We support shipping to Mexico by Express and you will get your package in 3-5 business days.


From Stephan at

2/2/16 1:39 PM

From Emmanuel at

2/2/16 10:17 AM

I just bought this tablet, it is great as a tablet, however the 3G feature does not work in Mexico, is there anything I should do or configure on the tablet to make the 3G work? I tried in both the Win10 partition and the Android partition, it reads the SIM card however it doesn't get any 3G signal or internet or anything, just the bars but no 3G. What shoudl I do to make it work, please help!
Onda Tablet:
Thank you for your mail.
Can you tell us your order number? We will check it for you soon.

From Don at

2/2/16 11:34 PM

From Rasha at

2/1/16 10:29 AM

I want to know please if there is shipping to egypt and how much the coast? Also i need the compatiblr usb keyboard with case for this type of tablet. Please answer me as soon as you can
Onda Tablet:
Thank you for your mail.
We support shpping to Egpyt by express and the shpping cost around 55.18USD.
We have conpatible keyboard case in stock and ready to send. http://www.onda-tablet.com/9-7-inch-onda-tablet-pc-usb-keyboard-case.html We do not have the compatible usb keyboard now and when we release it ,we will update on our website.Myabe you can check the buletooth keyboard.http://www.onda-tablet.com/original-onda-bluetooth-keyboard.html

From nathan at

2/1/16 9:53 PM

Hi
We bought a Onda V919 3G Air Windows 10 & Android Intel Z3735F 64GB ROM 9.7 Inch Dual Boot Tablet recently and I cant find the Google play store.How do I install Google play store . Please send instructions in English as without Google store it is difficult to work with the android. Could you also please send me the tablet manual instructions in English.

Many thanks
Onda Tablet:
Thank you for your mail.
We are Onda Tablet online store, and all our Onda V919 3G Air Dual Boot Tablet products are pre-installed with Googel Play Store. Could you please tell us your order number? We will check it for you soon.

From nathan at

2/1/16 9:41 PM

Hi
We bought a Onda V919 3G Air Windows 10 & Android Intel Z3735F 64GB ROM 9.7 Inch Dual Boot Tablet recently and I cant find the Google play store.How do I install Google play store . Please send instructions in English as without Google store it is difficult to work with the android. Could you also please send me the tablet manual instructions in English.

Many thanks
Onda Tablet:
Thank you for your mail.
We are Onda Tablet online store, and all our Onda V919 3G Air Dual Boot Tablet products are pre-installed with Googel Play Store. Could you please tell us your order number? We will check it for you soon.

From le0 -r at

1/31/16 3:59 AM

From Rasha at

1/31/16 2:25 AM

From maruben at

1/30/16 1:26 PM
Ask Your Own Question