Details
Onda V975w Tablet pre-installed with Win 8.1 OS.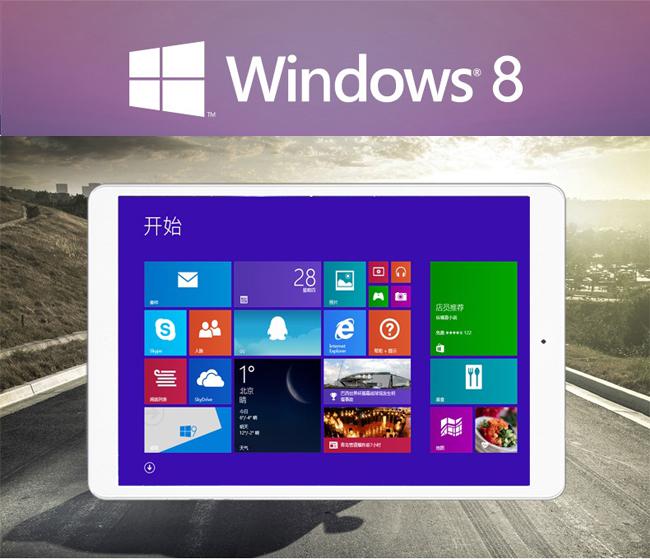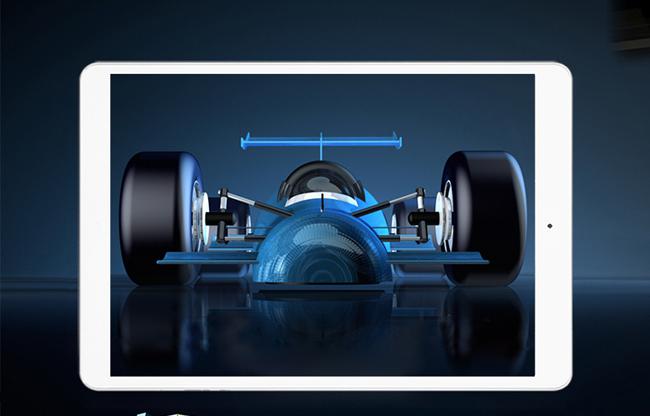 Onda V975w Win8 Tablet Features:
OS: Window 8.1
CPU: 64-bit Bay Trail-T Z3735F ,22nm,1.83GHz,support Burst Technology 2.0
GPU: Gen7,support DirectX 11
RAM    2GB DDR3L
Storage   32GB eMMC
Bluetooth: Support
HDMI: Support
Shell Material     Metal
Screen: Capacitive Touchscreen, 2048*1536 High-resolution Screen
Size:   9.7 inch
Resolution:    2048*1536 Pixels
Visible Angle: 178°
Screen PPI:  264
Display:  Retina IPS Screen
Daul Camera:Front 2.0 Megapixels,Back 5.0 Megapixels Auto Foucus
Onda V975w Win8 Tablet Details:
Speakers: Dual AAC Speaker
Video: HD Videp Play with formats of MP4/3GP/3G2/RM/RMVB/ASF/FLAC/APE/MOV etc.
Gravity Sensor     Yes
Multi-Touch     Yes, 10 points touch
OTG:   Yes
Play Store:  Yes, built in
Extend Card     Support TF card up to 32GB extended
Email and Browser: Yes, built in
WIFI:    Yes, 802.11 b/g/n
Earphone Interface     3.5mm
Video     1080P, AVI/MOV/MP4/RMVB/FLV/MKV…
Music     MP3/WMA/WAV/APE/AAC/FLAC/OGG
Ebook     UMD, TXT, PDF, HTML, RTF, FB2…
Battery :  7800 mAh
Weight: 495g
Size:  241*169*8.5mm
Onda V975w Win8 Tablet contain:
1 x Onda V975w Win8 Intel Tablet
1 x USB cable
1 x Charger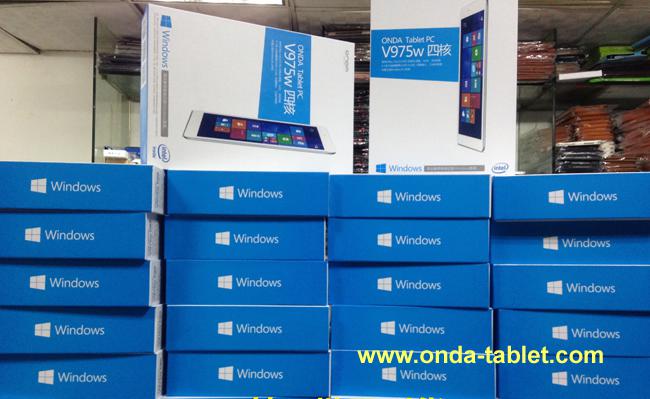 Payment:
* We accept PayPal,Western Union,Wired Transfer.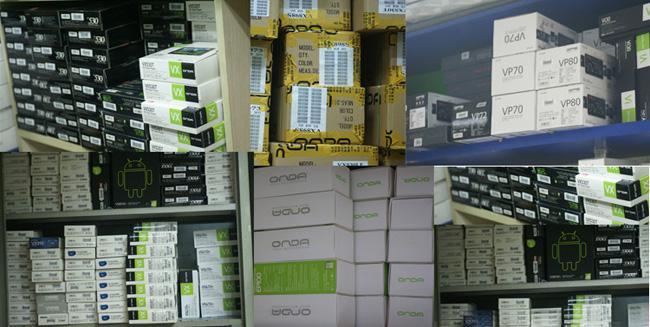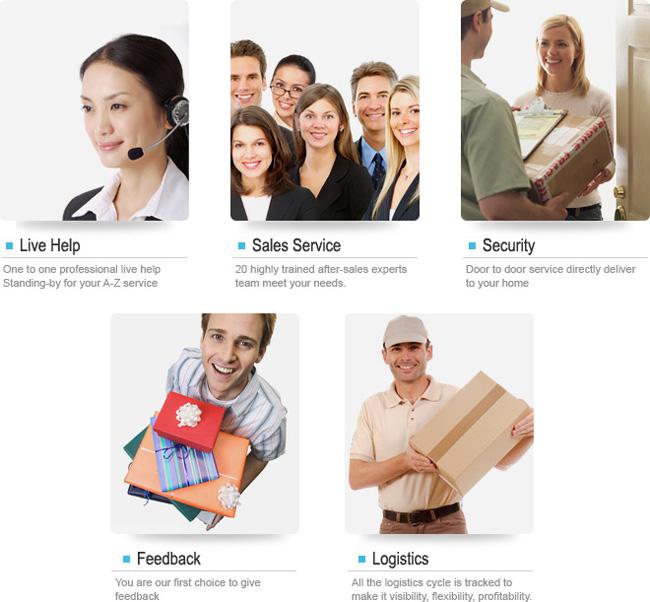 You may also be interested in the following product(s)
Regular Price: $219.90

Special Price: $169.90

Regular Price: $189.90

Special Price: $89.90

Regular Price: $189.90

Special Price: $119.90
Questions on Onda V975w Quad Core Win 8 Tablet 9.7 Inch Retina Screen RAM 2GB WIFI 32GB
Sort by

From Nikmat at

3/13/15 12:45 PM

From Abeo at

3/7/15 9:29 PM

From docomo at

2/28/15 5:20 PM

Which version of Bluetooth this tablet has and any NFC in it?
In the near future, can I update the IS to window 10 when release?
Onda Tablet:
Thank you for your mail.
Onda V975w Tablet build in Bluetooth and do not build in NFC.
When we release the latest firmware ROM,we will update on our website.

From Jose Antonio at

2/26/15 3:41 PM

From John at

2/23/15 12:38 AM

Hi

I need a tablet with Win8.1 and usb to ethernet Adapter.

Working v975w with this?

http://www.onda-tablet.com/usb-2-0-to-ethernet-adapter-10-100m-network-adapter-for-onda-tablets.html

Or is there alternatively?

Thanks
Onda Tablet:
Thank you for your mail.
We will update on our website,please check our products.

From hugo at

2/14/15 8:24 AM

hi! when are you gonna send my tracking number? i have already do the payment and i have no notice from you. i have pay for express shipping, so i expect thatm ny order number is 660023502
Onda Tablet:
Thank you for your mail.
We have update the tracking number for you,please check your mail with tracking number.

From Perry at

2/10/15 11:06 AM

From nishruks at

2/10/15 11:40 PM

From Ivan at

2/7/15 11:14 AM

After installing some Windows updates and rebooting, the tablet now boots only to BIOS, cannot even boot from USB flash, or to UEFI console. What should I do?
Onda Tablet:
Thank you for your mail.
Onda V975w Tablet only support Onda Firmware,please do not install other firmware ROM.

From adebayo at

2/6/15 2:37 PM

From Roger at

2/5/15 9:01 PM

Previous message:
My v975w arrived 2 weeks ago and at first worked well. It is now unresponsive or very laggy. Task manager shows 100% disk use most of the time. It crashes frequently. When it restarts, it starts in EFI Shell with a message that it cannot find required map name. I have removed all installed software and refreshed Windows without success. The machine is currently unusable. Please advise.

Update:
The tablet will not boot Windows at all but only shows the map error message. I need a replacement. My order number is 660023534.
Onda Tablet:
Thank you for your mail.
Our engineer will contact you soon,please check your mail.

From Maria at

2/4/15 11:26 PM

From hugo at

2/4/15 6:33 PM

answer me please! if i buy to you 5 different tablets, its better for me give to you 5 different adresses? or even if i purchase 5 tablets you can put the value under $50usd?
Onda Tablet:
Thank you for your mail.
We will print your package value under 50USD.

From jurij at

2/3/15 12:22 PM

From Dmitriy at

2/3/15 10:15 PM

From hugo at

2/3/15 5:34 PM

Ok, but yo haven't answered my question: In your experience is better have multiple addresses for my 5 tablets to avoid taxes? Or it will be the same if the 5 tablets comes to the same address in México? Do you send me a gift in my purchase? Thank you!
Onda Tablet:
Thank you for your mail.
Our price do not contain the tax,we will print your package valeu with low price,but we are not sure about your local customs.

From hugo at

2/2/15 1:54 PM

hi, i need 5 tablets but i don´t wanna pay taxes in my country, so you can send me the tablets to diferent adresses? wiht this purchase, do you give any gift or special price? thank you.
Onda Tablet:
Thank you for your mail.
We are Onda Tablet online store,we support worldwide shipping and we will print your package value under 50USD.

From Rocco at

1/31/15 3:35 AM

Hi, I live in a remote DHL area.Do the shipping cost includes the extra for the remote area delivery? Can you declare a lower price for customs taxes?thanks in advance
Onda Tablet:
Thank you for your mail.
The shipping cost do not contain the remote shipping cost,we will print your package value under 50USD,but we are not sure about your local customs.

From Marian at

1/31/15 6:34 PM

From Damaris at

1/29/15 8:07 PM

From hugo at

1/28/15 10:03 AM

if i buy 2 or 3 onda tablets, can you give me a better price? which is the number of tablets that I need to buy for wholesale price? lets say, i buy you 4 tablets (2 android, 2 windows) what is the shipping cost to mexico? i don't wanna pay taxes so you can print the package value under 50 usd? do yu send to me the 4 tablets in the same package? or it's gonna be better choice send the tablets in differentes packages in diferents adresses? i don't want dhl or fedex shipping cause they always cahrgues taxes.
Onda Tablet:
Thank you for your mail.
We will update on our website,any question please tell us.

From Cesar at

1/28/15 8:12 PM

From pablo at

1/26/15 2:25 PM

From PixiesII at

1/24/15 2:30 PM

From Ridas at

1/24/15 2:04 AM

From Roger at

1/24/15 4:09 PM

My v975w arrived 2 weeks ago and at first worked well. It is now unresponsive or very laggy. Task manager shows 100% disk use most of the time. It crashes frequently. When it restarts, it starts in EFI Shell with a message that it cannot find required map name. I have removed all installed software and refreshed Windows without success. The machine is currently unusable. Please advise.
Onda Tablet:
Thank you for your mail.
Can you tell us your order number?We will check it for you soon,do not worry,if still do not work,we will change a new one for you.

From Angelo Coccarelli at

1/23/15 10:12 AM

I have one tablet V975w but I have always the same problem .It crashed and says:
So this is what is showed:

EFI Shell Version 2.31 [4.633]
Current running mode 1.1.2
Map: Cannot find required map name

Press Esc in 1 seconds to skip startup.nsh, any other key to continue

Can you help me ?
Thank you
Onda Tablet:
Thank you for your mail.
Can you tell us your order number?We will check it for you soon.

From imarcoci at

1/23/15 9:57 AM

From ROBERTO at

1/21/15 1:13 PM

From Jesus at

1/21/15 9:54 AM

From alberto at

1/21/15 8:29 AM

From alberto at

1/20/15 3:19 PM

From Aleksey at

1/14/15 12:18 PM

From Marios Papaioakim at

1/14/15 11:15 AM

From Raghu harihar at

1/14/15 9:26 AM

Will you ship to qatar? how much does it cost? what about the warranty conditions? do you have a branch in the middle east?
Onda Tablet:
Thank you for your mail.
We support shipping to Qatar and the shipping cost is 26.0USD and all our Onda Tablet come with 12 months warranty.
We do not have reseller in Middle East.

From Suyog at

1/13/15 6:43 AM

From Davide G at

1/11/15 4:51 PM

Reading on forums i saw there are different version (v1, v2, ..) of this tablet, if i place my order today, wich version i will receive? Come with office365?
Onda Tablet:
Thank you for your mail.
Onda V975w Tablet V1/V2/V3 are the same specs,just the products time difference.

From Daniel at

1/10/15 9:18 AM

Hello, I bought this tablet a few days ago.

My order number is 660022322

I have received it very qickly and all it's perfect, but i have one problem:

The battery takes many hours to charge, and if the tablet is turned off, the charge is slow but work.

The problem comes when the tablet is on. The load level does not rise, and even turns off if you have very low battery.

I do not know if this problem is because of the charger or battery. I tried several chargers, including the official, giving me the same problem with everyone, so I think the problem is due to the battery.

What I can do?

Thank you, best reggards.

Dani

Onda Tablet:
Thank you for your mail.
Please choose setting==>Reset your tablet.

From miri at

1/10/15 8:28 AM

When trying to get office for the first time it offers me to buy it. Other options are only in Chinese and a PDF only in Chinese. Also requires a 25digit code which is missing. Very disappointed. Pls help. Very frustrated!
Onda Tablet:
Thank you for your mail.
We will update Onda V975w Tablet English Manual on our website.
Onda V975w Tablet build in 32GB ROM,as Windows OS will take storage for system install,this is normal for All Android and IOS device.

From ron at

1/10/15 3:05 AM

From Michal D. at

1/7/15 1:17 PM

Good day. My question is:
1 .. Windows 8 has Czech location
2. Together with the tablet and Windows 8.1 OEM code sent to potential re- install the system ?
3. Sending invoices for payment and warranty card
Thank you for your willingness Michal D.
Onda Tablet:
Thank you for your mail.
Onda V975w Tablet pre-installed with Czech Language and Windows 8.1 OS with Bing.
We support Paypal and Bank Transfer and all our Onda Tablet come with 12 months warranty.

From Carlos at

1/6/15 5:09 AM

From Erik at

1/5/15 3:08 PM

I would like to save 5% using the wire transfer. My bank needs a beneficiary address in order to complete the order. What address should I use because I couldn't find one on your website.

Thank you,
Erik

Onda Tablet:
Thank you for your mail.
We support Bank Trander,our sale service will contact you soon.

From Vimukthi at

1/5/15 12:46 PM

From Tayfun at

1/5/15 11:19 AM

Hallo ich hoffe ihr versteht deutsch.
Meine Frage lautet wie sieht es mit Zoll aus .
Kann man es so versenden das es nicht beim Zoll abgefangen wird
Onda Tablet:
Thank you for your mail.
Onda V975w Tablet pre-installed with Germany and we support shipping to Germany and you will got your package in 3-5 business days by Express.

From Jon at

1/5/15 7:44 AM

Where is the tablet dock? It does not show as an option. Also, how do I add 128gb TF card because that does not show as an option either.

Thanks,

Jon
Onda Tablet:
Thank you for your mail.
We will release Onda V975w Tablet on our website.
Onda V975w Tablet support up to 128GB TF card.

From Evgeniy at

1/5/15 4:17 AM

From kien at

1/5/15 5:43 PM

I am very impressed with this product.

Could you please tell me how I buy it (paypal)? and how long can I get it from paying? I am in Vietnam.

Thank you.
Onda Tablet:
Thank you for your mail.
We have Onda V975w Tablet in stock and ready to send,we support shipping to Vietnam and we support Paypal.

From kien at

1/4/15 8:55 AM

Dear supporter,

I am very impressed with this product after reading some reviews. Therefore, I want to buy it and ship to Vietnam. I would like to know how I can pay and ship? And how long can I receive this product after shipping?
Thank you.

Best regards,
Onda Tablet:
Thank you for your mail.
We have Onda V975w Tablet in stock and readyt o send.We support shipping to Vietnam and you will got your package in 3 business days.

From Lluis at

1/4/15 5:57 PM

From Peter at

1/3/15 10:17 AM

From Jon at

1/3/15 9:31 AM

Is windows office preinstalled? Is there another win tablet that has office preinstalled? Which 9.7 win tablet can attach to a dock with the magnetic connector?
Onda Tablet:
Thank you for your mail.
Onda V975w Tablet pre-installed with Office and we have Onda V975w Tabelt Dock Keyboard in stock and ready to send.

From Timothy at

1/3/15 3:26 AM

From Piero at

1/2/15 9:53 AM

From RON at

1/2/15 8:06 AM

CAN I CONNECT TO THE TABLET A MINI USB OTG HUB FOR USING SEVERAL USB DEVICES WHILE CHARGING THE TABLET.‎‎
IS THERE A HUB RECOMMENDED OR ANY HUB CAN BE USED

Onda Tablet:
Thank you for your mail.
Onda V975w Tablet build in one Micro USB Port ,do not support charging and PTG function at the same time.

From donvj123 at

1/2/15 4:02 AM

Hi, I live in srilanka. Do you ships to srilanka? and how much this onda v975w tab cost to ships to sri lanka. Is this windows RT or custom windows version? and finally does this comes with office 365 1year trial version?
Onda Tablet:
Thank you for your mail.
We support shipping to Sri Lanka and the shipping cost is 26.0USD.
Onda V975w Tablet pre-installed with Window 8.1 with Bing OS and come with Office 365.

From TabletBuyer at

1/2/15 12:22 AM

Hey, I want to buy this tablet today but I have a few questions:

1. What will be the shipping cost to India?
2. Can you mark it at lower value?
3. Can you mark it as a gift?
4. Will I get a tracking number with normal shipping?
5. What if I don't receive the product?
Onda Tablet:
Thank you for your mail.
We support shipping to India and the shipping cost is 26.0USD,we will print your package value under 50USD.
All our package come with tracking number and if you do not got your package,we will fully refund you.

From Park at

12/31/14 4:17 AM

From PJ at

12/31/14 3:17 AM

From Peter at

12/30/14 6:30 AM
Ask Your Own Question
Customer Reviews
Near-to-perfect tablet Review by

shadowjuan

Well, what can I say... impresive speed, excellent screen... It is almost perfect. And cheap for what it can offer. I have seen more expensive tablets with ALL specs being worse... Screen is spectacular when I load a comic page and present it fullscreen. I just can say 'wow'.

BUT. Two things.

One: it has no Windows key. Not necessary at all, but strange.

Two, and most important: there is a problem on waking up the device (mine at least...and more people's) if it goes to sleep when brightness value is 0%. If brightness value is 0% when it is going to wake up, tablet won't wake up. Solution: do not set brightness value to 0 if you intend to sleep the tablet. NEVER. Use 1% instead.

I have tried it many times. Screen/tablet will not wake up if screen brightness value is 0%. Windows error? Tablet error? Can't tell. But my guess is tablet flaw.

But, caution! This does not mean this is a crappy tablet. I can assure this is a really great device. It is a win-win buy. I put W8.1 in Spanish -my language- and all was good from then, all but this waking up issue, which is solved now. Rest of things work perfect. Smooth screen response, just minimal lags when forcing multiple works, screen is bright and makes you smile when look at its definition... Just sound is a little low (due to small speakers, normal in thin tablets) and the lack of the Win button.

But, hey, I would buy it again, now I know how to solve this wake up issue. Price/product formula really gives you a 95 over 100 device.

Dear ONDA staff, please solve this issue (not sure if in Win8.1 image or if in BIOS). This is the ONLY flaw I can see in a near-to-perfect product. (Posted on 1/22/15)

Excellente Tablette Review by

JDirim

Très bonne tablette, rapide, réactive, bel écran
Configuration possible en français

Livraison express ( reçue en 3 jours )
(Posted on 1/20/15)

Awesome value machine Review by

matt470

I am so impressed so far by the Onda v975W. It has exceeded what I expected for the price.
Getting it changed to English was a bit tricky (instructions not great) and likewise first setting up Office 365 but now it runs like a dream.
Thanks Onda. (Posted on 11/6/14)

Excellent product Review by

CW

I have a Dell Venue 8 Pro and the Onda is comparable in performance. But I love the Onda screen size. Perfect for reading PDF documents and browsing. It's also quite light and seems well built.
A couple of small complaints. The tablet does not have a Windows button which is used by other tablets for doing screen capture. The second issue was the tablet came with English interface but I could not change the user that was installed. I ended up doing a factory reset. Not a problem if you read Chinese or have a friend who does.
Overall, I am very happy with the purchase. (Posted on 11/2/14)

a good and worth the spending product Review by

Ohad

The windows OS runs very well. The cpu is strong and handles its tasks with no real problems. The screen is a little bit "low tech" in my point of view. And of course the fact that it doesnt come with a manual in English is beyond my comprehension. In total, I recommend this tablet. (Posted on 9/11/14)

Exelent Review by

Vytas

This is the best I have had from China. This device is a product of superior quality, like the ipad. great screen, Great collection. I recommend!
P.S. change the language, is ready a guide. (Posted on 9/9/14)

Good tablet, fix BT and it'd be great Review by

muriani

The screen is amazing, the performance is more than adequate.
I store apps and games on a 64GB SDXC card and they all load up and run nicely.
The only problem is bluetooth devices do not stay connected when you leave the connection screen.

The updated OS image is in Chinese, and you have to go through the whole setup before you can change the language. Google Translate on my Android phone helped me get through that no problem though.

It sometimes randomly fails to wake up from sleep, which will force you to reboot the tablet.
I think all these problems can easily be fixed with more software updates, and I am otherwise VERY pleased with the tablet. I take it with me everywhere and use it for reading, video, web surfing, playing online games like Guild Wars. (Posted on 8/19/14)

Great machine but setup is terrible! Review by

Fred Then

1. Machine was in Chinese and NOT configured in English as promised.
2. ZERO manuals. None online either.
3. Followed various support steps but still can't get English.
4. The Win8.1 Serial number is not included. Therefore you are at risk if you do a clean install from a USB. (Posted on 8/13/14)

general overview Review by

david

Well...I got this tablet yesterday.The biggest problem is to configure windows in the own language...because its chinese.So to configure wifi and to add a language took me over 2 hours...
Rest of the review in some days (Posted on 7/28/14)

tablet Review by

loyal

is this tablet in stock? thanks (Posted on 7/14/14)